At Cape Shore Property Management, we deal with a lot of property investors. Today, we are talking about the Cape Coral rental market and we're helping investors forecast what rents and tenants will look like in this market over the next couple of years.
Tenant Pool
One of the major factors in the market right now is the fact that credit is still very tight. People are struggling to qualify to buy a home because they still need 20 or 30 percent for a down payment. It's difficult for people to get a home loan, so there is a pool of strong tenants who are renting while they save.
Property Values
Another thing we have noticed is that property values have gone up about five to eight percent per year over the last couple of years in our area. This is a good, normal market. It may level off a little this year, but it remains strong for rentals.
Rental Price
The average rental price in Cape Coral for a single family home is $1,200 per month. That's about what the monthly mortgage payment will be for a $200,000 house when you factor in taxes and insurance. So if the government raises interest rates, we might see people flocking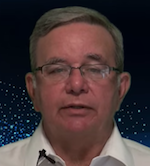 towards the purchase of new homes. New home construction is increasing in the Cape.
This is just an overview of how we see the local rental market performing for 2017 and 2018. If you'd like further details, or you're interested in an investment property, contact us at Cape Shore Property Management, and we'd be happy to help you.