It's easy to make mistakes when you're a landlord who is managing a property without the help of an experienced property manager. Today, we are talking about the five most common mistakes that we see landlords make all the time. At Cape Shore Property Management, we talk to different landlords from all over the country, and the mistakes are always the same.
Fair Housing Laws
A major mistake is not following
fair housing laws
. In many cases, landlords are discriminating against people without knowing it. You need to understand the fair housing laws and how they apply to your marketing and screening procedures.
Background Checks
Landlords who do not conduct a thorough background check are making a potentially costly error. We recommend that you screen using a criminal background check, a review of the sexual predator list, talking to current and former landlords from at least two years back and verifying income.
Move In Inspections
The move in inspection is the best opportunity you have to document the condition of your property before a tenant occupies it. It would be a mistake to not have pictures and detailed notes about how the property looks. When a tenant moves out, there could be disputes over the security deposit if you don't do a careful inspection before move in.
Tenant Responsibilities
You don't want to allow your tenants to cut the grass or maintain the pool. When the tenant goes out of town or for some reason neglects the maintenance, things won't get attention and the pool will malfunction or the grass will start getting overgrown.
Proper Lease
It's surprising how many landlords will use a generic lease from an office supply store. This isn't going to help you.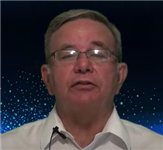 When you have an issue with the tenant, a flimsy lease is not going to protect you or your property. It's asking for trouble, so make sure you get a strong lease.
Look at these most common mistakes and make sure you avoid them.
Contact us
at
Cape Shore Property Management
if you have any questions about your property.