Rent collection is an important service that property managers provide to their clients. We have to collect the rent every month as well as the initial deposit. Today, we're sharing our rent collection process and explaining what to do when a tenant doesn't pay rent.
Rent Collection at Move In
Our process is to collect the first month's rent, last month's rent, a security deposit, and any other prorated amount before a tenant moves in. When we do this at move in, we only take certified funds. After that, all rent is to be paid by ACH, auto check, or E-payment. We don't accept personal checks or cash.
Grace Period and Late Fees
Our leases include a five day grace period to pay. If rent is not paid by the fifth of the month, it's late and late fees will kick in. If that's the case, and a tenant pays rent late, we call them and ask what happened. If the tenant does not respond, we send a Pay or Quit Notice. It's important to enforce the late fees, include them in the tenant ledger, and if necessary, begin eviction proceedings. Usually we will negotiate with tenants who are behind, when they're willing to talk to us and explain why they need extra time. In the last three years, we have only had one eviction of the tenants we have placed.
Lease Renewals and Late Payments
If we have tenants who are habitually late paying rent, we don't renew the lease. Our experience shows us that they will ultimately stop paying, and we will have to deal with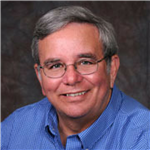 the expense of evicting them before too long.
If you have any questions about rent collection or
how to evict a tenant
, please let us know. We can provide you with additional information about
property management in Cape Coral
, so
contact us
at Cape Shore Property Management.