Owners and investors who have never worked with a
Cape Coral property management company
often have questions about how we work and what we do. Today, we are answering the five most frequently asked questions.
How does property management work?
Many people don't know what we do. They think that property managers handle tenant move in and move out and rent collection. We do those things, but those are really just the basic details we take care of for you, and there's a lot more we do. In some of our other videos and blogs, we talk about the
services we provide
, so be sure to check those out.
How much does property management cost?
What we charge for our services depends on the property we are managing. Generally, our property management fees are 10 percent the monthly rent that we collect, and the equivalent of one month's rent to place a tenant. These are standard rates for a single family home in the Cape Coral area.
How much will my property rent for?
The amount of rent you're able to earn depends on your property's location and condition. To determine how much we should charge, we will complete a comprehensive competitive market analysis, or CMA. We'll compare similar properties in similar condition and locations to come up with the best market rent for your property.
How long will it take to rent my property?
This is a good question. Right now in Cape Coral and in Lee County, the average time on market is 30 days. Some of the properties renting in the $1,200 to $1,500 range will rent even faster. If your home is renting for more than $1,500 and closer to $2,000, it might take a little longer. Generally, however, you can expect that your home will rent in about 30 days.
What is your process for rental property maintenance?
We have a 24-hour maintenance service, and our own company that handles most of the daily minor maintenance and repairs. We also have licensed vendors we use for bigger jobs. The tenants can go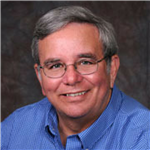 online to their portal and put a work order request in for repairs and maintenance. We distribute that request to the appropriate vendor. If it's a job that requires a licensed professional, we get bids for it.
Please
contact us
at Cape Shore Property Management if you have any additional questions about
property management in Cape Coral
.