Professional property managers offer landlord help in a number of different ways. People are always asking what we do, and not everyone is aware of the tasks and responsibilities we take on for our clients. We can spend hours talking about our role, and there are other videos you can watch and blogs you can read to get a detailed understanding of what we do. For now, we can go over the highlights so you know what to expect from a property manager.
Marketing, Leasing, and Screening
The first thing we do for an owner or investor is to evaluate the property and determine an accurate rental rate. We conduct a rental property inspection, take pictures, and decide what's needed to make the property ready for the rental market. We advertise and market the home, and then we attract potential tenants. We
pre-screen tenants
, answer their questions, and arrange for showings on that property. If a tenant applies for the home, we go through the screening process and prepare the lease.
Property Condition, Liability, and Accounting
Before a tenant moves in, we carefully and thoroughly have to document the condition of the property. We conduct an inspection and take pictures. Once we move the tenant in, we collect and hold the security deposit and we manage rent collection. We hold these funds in escrow and make sure we get certified funds that have cleared the bank. We have legal responsibilities, too. There are federal, state, and local housing laws that we need to follow. As NARPM (National Association of Residential Property Managers) members, we know these laws and keep up with the changes in the law. We perform inspections every six months and we take care of some financials. We prepare statements for owners and tenants.
Maintenance and Repairs
Professional property managers are also responsible for maintenance, repairs, and remodeling. These things are handled by us 24 hours a day and seven days a week. When the tenant moves out, we handle the process and work with the owner to maintain the condition of the property and decide on the best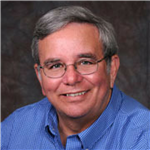 course of action. We make recommendations on repairs and cosmetic issues.
That's basically what we do. If you have any questions about this quick outline, please
contact us
at Cape Shore Property Management. We'd be happy to tell you more about
property management in Cape Coral
.