As professional property managers, we can help landlords manage legal issues. We are not attorneys and we do not give out legal advice. However, we can point you in the right direction if a legal issue should arise. We also take our own legal compliance very seriously, and we educate ourselves on the law and how it pertains to rental properties and management.
Attorney-Written Leases
All of our leases are drawn up by an experienced Florida attorney. His name is Harry Heist, and he's the best landlord and tenant attorney I know. He advises and educates many of the property managers in our area. You can visit his website at evict.com, and you'll find a ton of information. This is who we use in our business, and he is a great help to us.
Disputes and Litigation
We can also point you in the right direction if you have a legal dispute with a tenant or a vendor, or there is litigation pending against you. We can make sure you hire the correct attorney or at least get a consultation from someone who understands this type of law. There might be a dispute over the move in or the move out inspections, and there are other areas that might also require legal help. We'll refer you to a qualified attorney whenever necessary.
Legal Responsibilities
We have our own legal responsibilities, and we need to understand and abide by all the latest local, state, and federal legislation that applies to renting and maintaining properties. We attend regular meetings and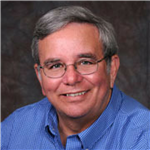 seminars with the National Association of Residential Property Managers and the SW Florida Real Estate Investors Association. We stay informed, and we bring that knowledge and those resources to you.
If you have any questions about managing legal issues as a landlord or you'd like to hear about our property management services, we'd be happy to help you. Please contact us at Cape Shore Property Management, Inc.