Placing a great tenant in your property is one of the things your property manager will do for you. In order to find and place that tenant, marketing the home is essential. Today, we're sharing the process we follow when we are advertising a rental property.
Making the Home Rent Ready
We have to prepare the home for rent, which is called making it rent ready. We look at the inside and outside of the property to make sure it's ready for potential tenants to see. This includes making sure the light fixtures work, checking the appliances to be sure they work, and changing out any ripped screens or broken blinds. We also look at the landscaping to ensure that it's manicured and providing increased curb appeal. The house has to be clean before prospective tenants look at it, so we have it professionally cleaned as well. This is a big part of marketing.
Advertising a Rental Property
Once the property is ready, we write ads tailored to that property. We use paid and free rental listing sites. Inquiries come in all the time from these listings. We also put signs on the property and we use the Multiple Listing Service, or MLS. That allows us to enter all the data for a property so other agents can see it. We offer part of our commission to a cooperating broker. We also create marketing flyers at the property and distribute those to other Realtors.
Showings and Screenings
We work closely with other Realtors and agents to find a great tenant. We field all phone calls and emails, answer questions, and pre-screen anyone who wants to see the property. Then, we set up showings and meet with
prospective tenants
. We provide an application and screen the tenant. It's important to be consistent so that we are legally compliant and following fair housing laws.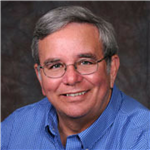 Knowing how to find a tenant means knowing how to market a rental property. This is just a part of what we handle for owners and investors. If you have any questions about marketing a rental property or anything pertaining to
Cape Coral property management
, please
contact us
at Cape Shore Property Management.