Professional property managers have a number of tools and resources they use to evaluate your property and determine the amount of rent you should charge. We take your property and compare several factors to other properties in the local rental market.
Age of Home
The age of the home is an important part of pricing your property. A house built in 1970 will not compare to one built in 2007. We try to get within five or 10 years when we're comparing your property to others on the market.
Square Footage
The size of your home also matters when it comes to pricing. We aren't going to compare a home with 1,100 square feet to one that has 2,000.
Property Condition
Another important point of comparison is the condition of your property. We will evaluate whether the kitchen and bathrooms are updated, if there's a manicured lawn with fenced yard and if the appliances are new. The goal is to get as close as possible to the subject home. We also take a look at the number of bedrooms and bathrooms. A house with three bedrooms and two baths cannot be compared to a house with four bedrooms and three bathrooms.
Amenities
Certain amenities will make homes more or less valuable on the rental market. Fenced yards and brick pavers will impact the price. A surround sound system or an installed security system will also make a difference.
Location
Another factor is location. We try to keep southeast homes compared to southeast homes and southwest homes compared in price to each other. Finally, once we go through all this information we take a look at three properties that have recently rented and three properties that are on the market currently. We use those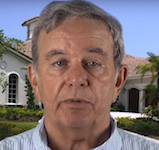 to put together a comparative market analysis so we can price your home and put a value on the rental property.
If you want to know what your property is going to rent for or have any other questions about
Cape Coral property management
,
contact us
at Cape Shore Property Management.