Sometimes landlords know the true cost of a vacancy, but many of them do not. There's a number that we have found based on a lot of research and experience, and it may surprise you. Before we tell you what the average cost of a vacancy is, there are a few things we want to share about where that money goes.
Lease Renewal and Lost Rent
When we have a tenant whose lease is coming up and they aren't planning to renew, we begin marketing a rental property 30 to 60 days ahead of time to avoid skips in the monthly payment. If you can't
get the property rented
that quickly, you'll face lost rent. So, if someone moves out March 30, and you can't get a new tenant moving in until the end May, that's two months of lost rent that you cannot recover.
Tenant Placement Fees
There's also another leasing fee you'll have to pay to your property manager. When you don't have a tenant renewal and your renter moves out, your manager has to find a new tenant. You'll need to pay another full commission. It's another cost that's included in your vacancy.
Repair and Maintenance Costs
During a tenant turnover, you have to be prepared for common repairs like paint and carpet replacement. Sometimes you can get away with just cleaning carpet and doing touch up paint, but eventually those things have to be replaced completely.
Utility and Mortgage Payments
You also need to switch over the water and electric accounts back to your name. That's extra money you have to pay as well. You'll be making mortgage payments without the rent coming in to cover or offset that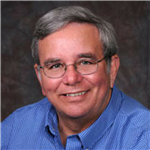 cost.
Add all up and average cost of a vacancy is $3,500 to $4,500. We work hard to keep our tenants in the units so our owners can avoid this expense. Keeping tenants happy means less turnover. If you need help with
property management in Cape Coral
, please
contact us
at Cape Shore Property Management.